© 2010 Company Name. All rights reserved. 

Reno Airport To & From Lake Tahoe

No Waiting 24/7 Shuttle & Limo Alternative!

Contact Jerry

jerrykeystaxi@gmail.com

jerrykeystaxi.com

775-846-9503

Nevada Licensed CPCN 2118

 100 Sunshine Lane, Reno NV

Independent Checker Taxi Contractor

What Do I Do?

 Tahoe Airport Transportation

Is your vacation time as valuable as your work time?  Use my professional winter mountain driving experience for your fast, safe, and direct Lake Tahoe transportation.

Direct Door to Door Airport Svc

I Serve Reno, San Franciso, and Sacramento to Lake Tahoe!

5 Passenger Toyota Seinna:  Roomy, Clean, and Comfortable

All Weather Tahoe Experience!

Excellent Referrals & Reputation

Local Knowledge, 23 yr resident

Reliable, Professional Service

Let's Talk!  Or Avoid Phone Tag With My Form on the Right!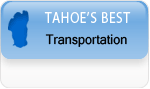 Your Quote And Booking

Instructions

Fill out these form fields for Quote Requests and Questions... Click "Submit" button below

San Francisco or Sacramento & Lake Tahoe Taxi

International Inbound Trips:  Eliminate Your Reno Air Connection

Go Direct to Lake Tahoe & Save Time and Money!